City Wide Window Cleaning Services
City Wide is a full service, insured and bonded, window cleaning and office cleaning company.
Whether it is street level or multi-level cleaning, we have the expertise and equipment necessary to perform the task.
City Wide utilizes ladders, boom trucks, Bosun's chairs and bucket trucks to reach any window in your facility.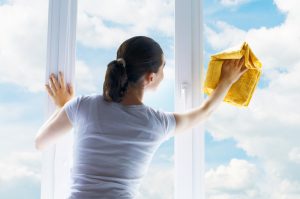 We use environmentally friendly chemicals that will leave your windows clean and streak free.
Interior windows are cleaned carefully, not to make a mess of the surrounding furnishings.
Call City Wide General Cleaning today at (212) 328-9162 or fill out our online contact form for a free window cleaning quote and estimate. City Wide General Cleaning is the most experienced cleaning company in the NY Tri-State area. Call us now for all of your office, building, janitorial, industrial and general cleaning needs.