City Wide Carpet Cleaning Services
City Wide General Cleaning has a wide variety of carpet cleaning methods and machinery to utilize for your specific carpet cleaning needs.
BONNET CLEANING METHOD
The Bonnet method is an interim-maintenance program. It is a low moisture cleaning system that only cleans the face fibers of the carpets. It is used on a monthly basis to keep the carpets clean.
HOT WATER EXTRACTION
Hot water and cleaning agents are propelled into the carpet fiber at high pressure, where they loosen up the dirt, soil and grime. In the same motion, a high powered vacuum removes the hot water along with the dirt and stains. Carpets usually dry overnight and are ready for use the following day.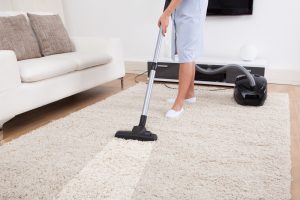 HOST DRY EXTRACTION METHOD
HOST is a soft natural product. It is used to wash and absorb dirt from the carpet fibers.
Host carries liquid in its sponge-like consistency to the carpet fibers in a controlled way. The ingredients are brushed into the carpet fibers and dissolve both water and oil based dirt. When vacuumed up, your carpets are clean and dry and ready for use.
ENCAPSULATION
In the Encapsulation method, chemicals are brushed into the carpet using a rotary machine. The chemicals surround each soil particle throughout the carpet pile and crystallize so it cannot attract any other soils. The encapsulated soil particles release from the carpet fibers and are removed with vacuuming. Carpets are dry and clean when finished, and can be put back into use.
Call City Wide General Cleaning today at (212) 328-9162 or fill out our online contact form for a free cleaning quote and estimate. City Wide General Cleaning is the most experienced cleaning company in the NY Tri-State area. Call us now for all of your office, building, janitorial, industrial and general cleaning needs.