City Wide General Cleaning offers specialty cleaning services and maintenance programs when you need them. We service the whole entire New York Tri-State and surrounding areas. When other companies are not able to clean or maintain your facility, City Wide is available.
Call City Wide for those special times when you need it done quickly and efficiently. We provide our specialty services for all types of buildings, offices, schools, facilities and more.
City Wide provides one-time or repeat cleaning services to meet your company's needs, and specialty services like industrial vacuuming, overhead and high-surface cleaning.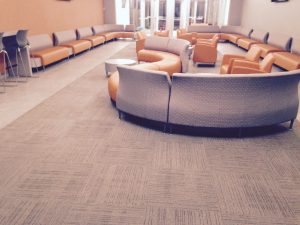 Complete building cleaning and maintenance services includes; Steam cleaning, pressure and power washing, degreasing of floors, walls and equipment, overhead, ceiling, after cleaning, carpet cleaning, floor sweeping and mopping, sports facility and gym flooring, rubber tile cleaning, wood floor cleaning and polishing, specialty cleaning, sanitizing, deodorizing, construction and post-construction cleanups, garbage, litter and waste removal, disaster, storm, flood and fire cleanups and much more.
Call City Wide General Cleaning today at (212) 328-9162 or fill out our online contact form for a free specialty cleaning quote and estimate. City Wide General Cleaning is the most experienced cleaning company in the NY Tri-State area. Call us now for all of your office, building, janitorial, industrial and general cleaning needs.